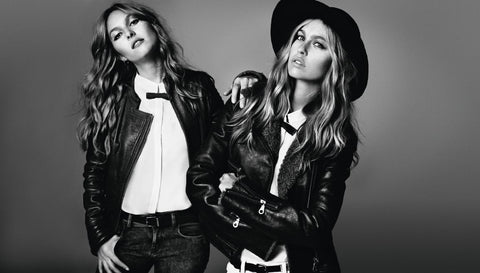 Owner and director of Enzo and Toto Annick has been busy swanning around Europe on her annual fashion buying trip. Jump on over to instagram and see the highlights of her journey through Rome and Paris. We are hoping she brings some of that French Allure home to us and into our wardrobes. I have a few little quick and easy pointers for a little french chic in an instant back home in Byron Bay.
1. Wear a slick of red lipstick
2. Always try and sit down to enjoy your coffee, none of this grab and go nonsense and preferably wearing an effortless white shirt with a touch of femininity.
3. Invest in a well cut black blazer
4. A striped tee is always classic and a little bit french
5. Your hair must be a little messy but still styled
Avec Amour - Ange xx
FRENCH STYLE ICON - Caroline de Maigret, with her beautifully styled messy hair and slick of red lippy
SOME OF OUR FRENCH FAVOURITES IN STORE AT ENZO & TOTO
THE CAFE SCENE IS RICH WITH CULTURE
THE WHITE SHIRT WITH A TOUCH A FEMININITY BY LES PETITE PARIS